Anonymous


2017-08-13 17:48
Drohobych Chamber Orchestra - Vivaldi in Ukraine (2014) [MP3] | Classical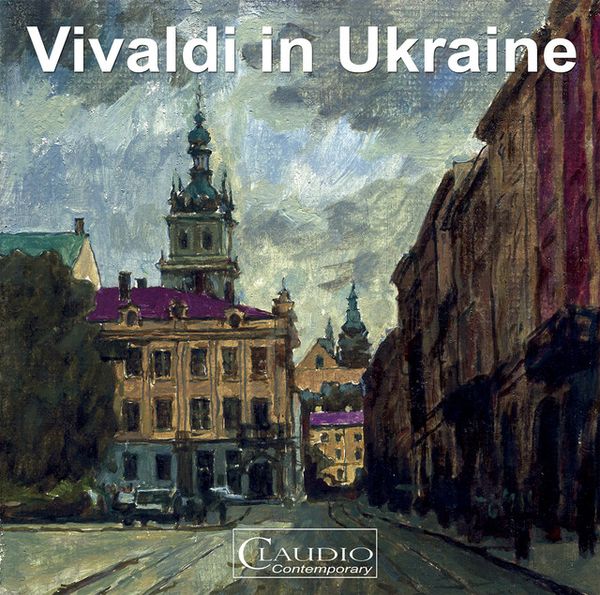 Стиль:

Classic


Країна, місто:

Україна, Дрогобич


Видавець:

Claudio Records CDOR 4323 (запис 1993 року)


Виконавці:


Drohobych Chamber Orchestra
Диригент - Мирослав Пуцентела
Вокал - Лідія Хороб
Скрипка - Ірина Турканик


Пісні:



01 - Sinfonia in G Major, RV 146: I. Allegro moderato (Antonio Vivaldi)
02 - Sinfonia for Strings in G Major, RV 146: II. Andante (Antonio Vivaldi)
03 - Sinfonia for Strings in G Major, RV 146: III. Allegro (Antonio Vivaldi)
04 - Violin Concerto in E Minor: II. Grave (Jan Jiri Benda)
05 - Oh Moon Don't Shire (Traditional)
06 - Natalka Poltavka: Natalka Poltavka: Aria (Mykola Lysenko)
07 - V gorakh (In the Mountains): V gorakh (In the Mountains): Adagio (Mykola Kolessa)
08 - Melody (Myroslav Skoryk)
09 - A Musical Picture, "Holiday in the Carpatians" (arr. B. Kachmarik for orchestra) (Traditional)
10 - Ukrainian Polka (arr. S. Maximiv for orchestra)
11 - The Necklace (U. Polyoviy)
12 - Pacsirta (Skylark) (Grigoras Dinicu)
13 - Oh I know what sins I have (Anatoly Kos-Anatolsky)



Тривалість:

00:41:54


Мова:

українська (5,6,13), відсутня


Аудіо-кодек:

MP3




Бітрейт:

320 кб/с




Джерело:

інтернет


Додаткова інформація:




англ.

The Drohobych Chamber Orchestra was originally attached to the College of music in Drohobych, Ukraine. It was founded in 1978 by a graduate from the L'viv Conservatoire, Myroslav Putsentela. For many years students and teachers worked together in an almost laboratory like atmosphere, exploring the orchestral repertoire. Ultimately there was a natural formation of all the best musicians, who gravitated to form the orchestra which soon became very popular and began to give many concerts in the towns and cities of Ukraine. Its reputation soon spread beyond the Ukrainian boarders into Poland, Germany and England. In the National Music Colleges Competitions of Ukraine the orchestra had for the three times successfully won the Laureate prize, while performing 12 different concert programs. In 1993 the Orchestra became known as "National Orchestra of Ukraine". The inherent flexibility of these musicians enabled their conductor, Myroslav Putsentela to combine the classical repertoire with more traditional Ukrainian folk music and songs. Ukrainian folk music has very soft, exiting and thrilling melodies, whose charms can captivate anyone who hears them. Their melodies transform us back to ancient times when the genius of their composers, instrument makers and musicians produced some immortal melodies. They were performed at ceremonies, feasts and rites. Within the Orchestra are some specialist folk musicians who performed the fantasias, folk melodies and polkas.





Якщо Ви справді бажаєте підтримати українське - після прослуховування, якщо музика вам сподобалась,


придбайте ліцензійний диск

.
Підтримаймо вітчизняних виконавців!



Бронзовий реліз (на рейтинг впливає 75% завантаженого)

Трекер:
Зареєстрований





відео для новачків




Зареєстрований:
2017-08-13 17:48
Розмір:

99 MB

Оцінка музики:

3.9

/10 (Голосів:

15

)