ssTAss
Модератор музики




З нами з: 05.07.08
Востаннє: 18.10.17
Повідомлень: 12087


2015-06-17 21:57
Crazy Voda - Kazut Ludy (La Gente Dice) (2012) [MP3] | Urban Folk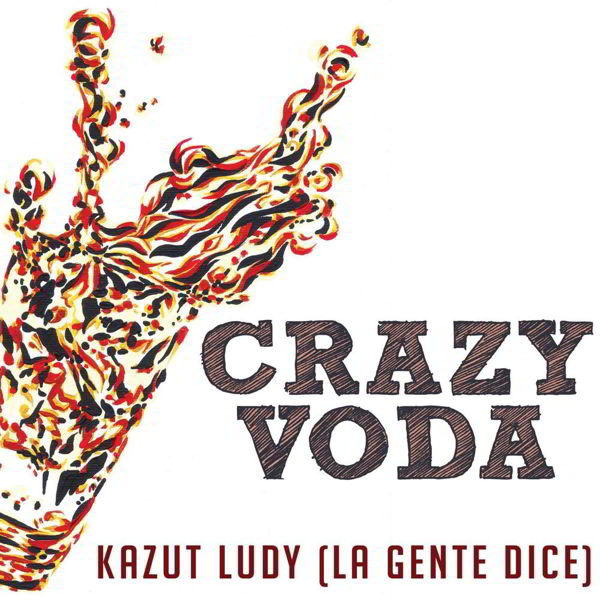 Стиль:

Urban Folk


Країна, місто:

Канада, Торонто


Сайти:

Офіційний сайт




Видавець:

Crazy Voda (829982138323)


Виконавці:


Mariusz Moskal - вокал, акордеон
Mike Romaniak - саксофон, сопілка
Mike Brough - бас
Alejandro Céspedes - перкусія
а також:
Katherine Tuz - вокал
Patrick Power - гітара


Пісні:



1. V Sadu Huliala
2. Oj Marichko
3. Chom Ty Ne Pryjshov
4. Za Nashom Stodolom
5. Funky Ivanky
6. Kazut Ludy (La Gente Dice)



Тривалість:

00:24:35


Мова:

українська


Аудіо-кодек:

MP3




Бітрейт:

192 кб/с




Джерело:

інтернет


Додаткова інформація:




про альбом (англ.)

Crazy Voda is an Afro-Latin Polka band based in Toronto. The group strives to examine and foster the surprising similarities between Eastern European and Afro-Latin musical traditions. Crazy Voda is a great advocate of music fusion, a concept that has had, for many years now, a strong presence in the folk music world.

With the growing popularity of the urban-folk movement in Toronto, Crazy Voda is never short of places to perform. You can find them playing at a variety of parties, concerts, galleries, bars, weddings, private events – just about anywhere you can imagine. Their ability to play both acoustically and amplified makes them a band that can easily adapt to any venue.

Crazy Voda often performs traditional polka tunes that have been forgotten and are in need of revitalization. While they are primarily Ukrainian traditional folk tunes, they also exhibit components of Slovakian and Polish music. Most of Crazy Voda's instrumentation is based on a typical polka band model: double bass, accordion, harmonized vocals, and sopilka (a traditional Ukrainian flute/recorder instrument).

Patterns used by the percussion set-up give an exciting burst of Afro-Latin flavour to Crazy Voda's sound. These patterns include West-African Batá rhythms, Afro-bolero, a 6/8 clave rhythm, Spanish Flamenco, Cuban Son, Brazillian Bossa Nova, etc. Crazy Voda's percussion sound is an amalgamation of not just rhythms but also instruments from all over the world: Darbuka (Middle East), Djembe (West Africa), Shekere (West Africa), Flamenco Cajon, and other smaller instruments.

Crazy Voda wishes to invite everyone to experience the unique and high energy of their music, with plans to continue investigating the connecting points between Eastern European and Afro-Latin music.





Якщо Ви справді бажаєте підтримати українське - після прослуховування, якщо музика вам сподобалась,


придбайте ліцензійний диск

.
Підтримаймо вітчизняних виконавців!



Бронзовий реліз (на рейтинг впливає 75% завантаженого)

Трекер:
Зареєстрований





відео для новачків




Зареєстрований:
2015-06-17 21:57
Розмір:

34 MB

Оцінка музики:

5.7

/10 (Голосів:

7

)